About
Morgan is a professional Chicago-based photographer with 30 years of experience specializing in commercial and fine art photography. His emphasis is on environmental portraits, product images, profile stories, location work, lifestyle pictures, annual reports and anything that requires a creative eye. He fell in love with photography as a child when he was given an Instamatic camera for Christmas. He was fascinated how the act of capturing reality into an image changed the subject being photographed. How an instant of expression on a person's face, once frozen, effected the way that person would be perceived. It is his understanding of this transformational nature, combined with his exploration of how all the individual decisions that go into any image affect it, that make Morgan so obsessive about photography.

"I love photography and I feel a deep sense of commitment to the craft and creativity of it. My images are a very important expression of who I am and what I am capable of."
For Morgan, every project is an opportunity to deepen his understanding of the medium. Every image is an opportunity to transcend what he has done and seen. It is his need for constant improvement and his journey to further his mastery of this art that compels him to be a sharper, more attentive and more creative photographer.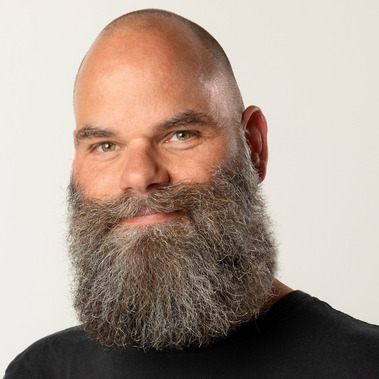 Our Team
Morgan Anderson, Director/Photographer
Alec Ozawa, Digital Tech/Videographer
"In working with Morgan on photographs for my book and web site, I got all that I sought and more. We were about to be kicked out of our chosen photography site, and Morgan fast-talked the "authorities" into giving us more time, when I was about to pack up and leave. He not only has the technical expertise, but he also makes the shoot more than painless. It was fun. I look at the excellent results with a great fondness for a wonderful experience, in every way."
-Carol DeChant (Author at ACTA Publications)
"Morgan is a gifted photographer and professional. He is a joy to work with, and he adds a creative touch and fresh ideas to each photography project we've worked on together. His product and action photos have made our 2007 and 2008 new product launches a success! I will definitely hire him for any upcoming photography project we have in the future."
-Jolynn Kennedy, CIMS-GB (Director of Marketing at Tornado Industries)
"An excellent eye, organized head, consistent product, razor wit, high-end talent with a low-end ego, Morgan is a delight to work with. He's self-started, knowledgeable, and forward thinking. Morgan makes coming into work fun."
-Jim Pinard (Producer / Director / Art Director)
"Morgan is my go-to photographer. Whether it is for portraits or more of a journalistic style, his work is outstanding. Not only does he deliver a beautiful product, but is also wonderful to work with on a professional level. He is organized, responsive and best of all is fun to be around!"
-Christine Baraba (Abbvie)
"I met Morgan Anderson when he was hired by Tiger Oak Publications for my cover shoot on Michigan Meetings & Events Magazine in July. Having never worked with him prior I looked to that first phone call to create a trust factor and he did. His professional demeanor came through his voice and was proven in person on location. His attention to detail was amazing - and I am one detailed oriented person. Morgan is enjoyable, personable and professional while yielding great results. Morgan's talent comes through in every print and I so enjoyed working with him, that I'm making sure he's hired for the next! Thank you Morgan for the great shoot and great results."
-Laura Schwartz (Principal at White House Strategies & TV Commentator)
"I am a strategy partner at Deloitte Consulting, and my firm brought Morgan in to shoot a series of portraits for our recruiting efforts. I was very impressed by Morgan's process and results. He made the subjects (including me) feel very comfortable and he shot action-oriented, rather than static, pictures that managed to capture personalities as much as appearances. It was a pleasure working with Morgan and I couldn't have asked for better results."
-Eric Mark (Deloitte Consulting)